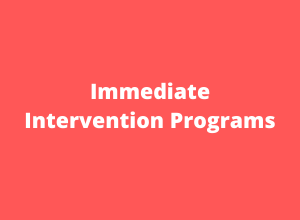 Immediate Intervention Programs
The main objective of IIP is to give the victim, offender, and community a way to be fully restored. Restorative justice is a concept that allows all to:
understand the impact of criminal behavior to the offender;
Acknowledge and begin to repair the harm done to the victim and community;
 and empower victims in their need of closure. IIP assigns consequences specifically designed to provide education and guidance to the offender. It requires active participation, critical thinking and development of problem solving skills. It instructs offenders about justice, the law and the consequences of their actions and makes them part of the solution to juvenile crime. This program provides first-time misdemeanor offenders the benefit of prevention education, and awareness of their actions, while holding them accountable.