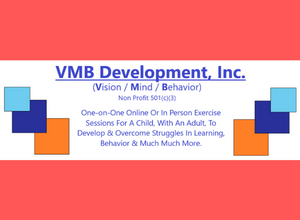 Help children develop their ability and willingness to learn, think and follow instructions through physical, mental and visual exercise sessions.
Sessions are one-on-one with child and parent in person or remotely 3 to 5 times per week.
Changes and improvements will start being noticed in the child just after a few weeks of sessions.
Testimonials can be read online at vmbdevelopment.org.